Who we are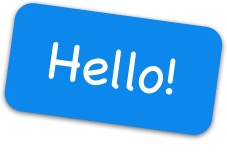 We are an independent evangelical church located on the south side of Bath in England. Our mission is to obey the command of our Lord Jesus by making disciples, and the church exists to help its members to grow in faith and to spread the good news.
Sladebrook has always been a friendly local church, trying to serve the neighbourhood through its members. We still hold to the original principles of faith, since we believe that the Bible is God's Word and is still relevant for today. We are a fellowship of ordinary local people who seek to worship and serve God, believing that He is ready to hear the prayers of all who call on him.
Our leadership team share the responsibility for guiding the church under God. Many members of the fellowship are involved in different activities within the church, using their gifts to serve one another and the Lord.
Sunday worship is usually accompanied by a variety of musical instruments to help us make a joyful noise to the Lord!
We have wheelchair access via a ramp at the front of the church. Other facilities include a disabled toilet and an induction loop system for those who have hearing aids.